Nduja - Handcrafted Italian Salami Spread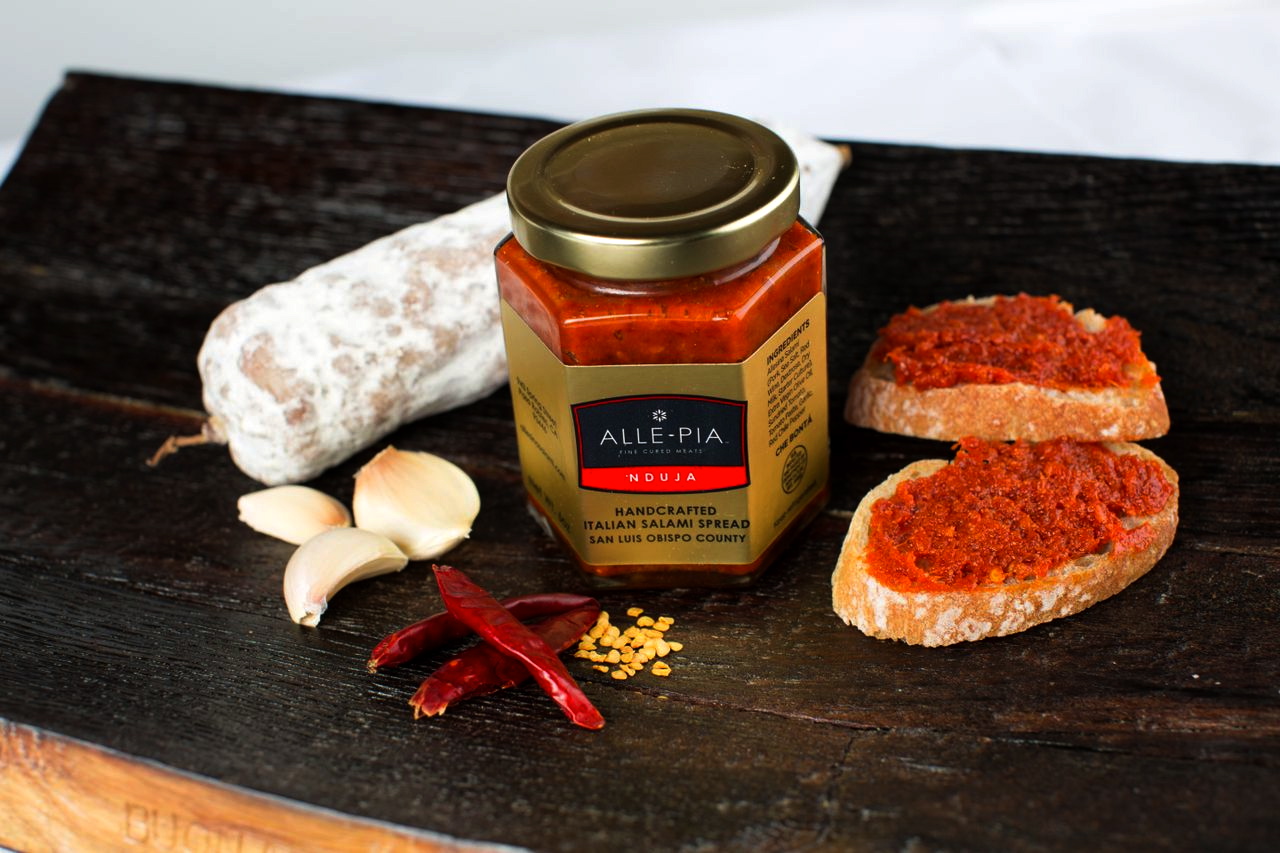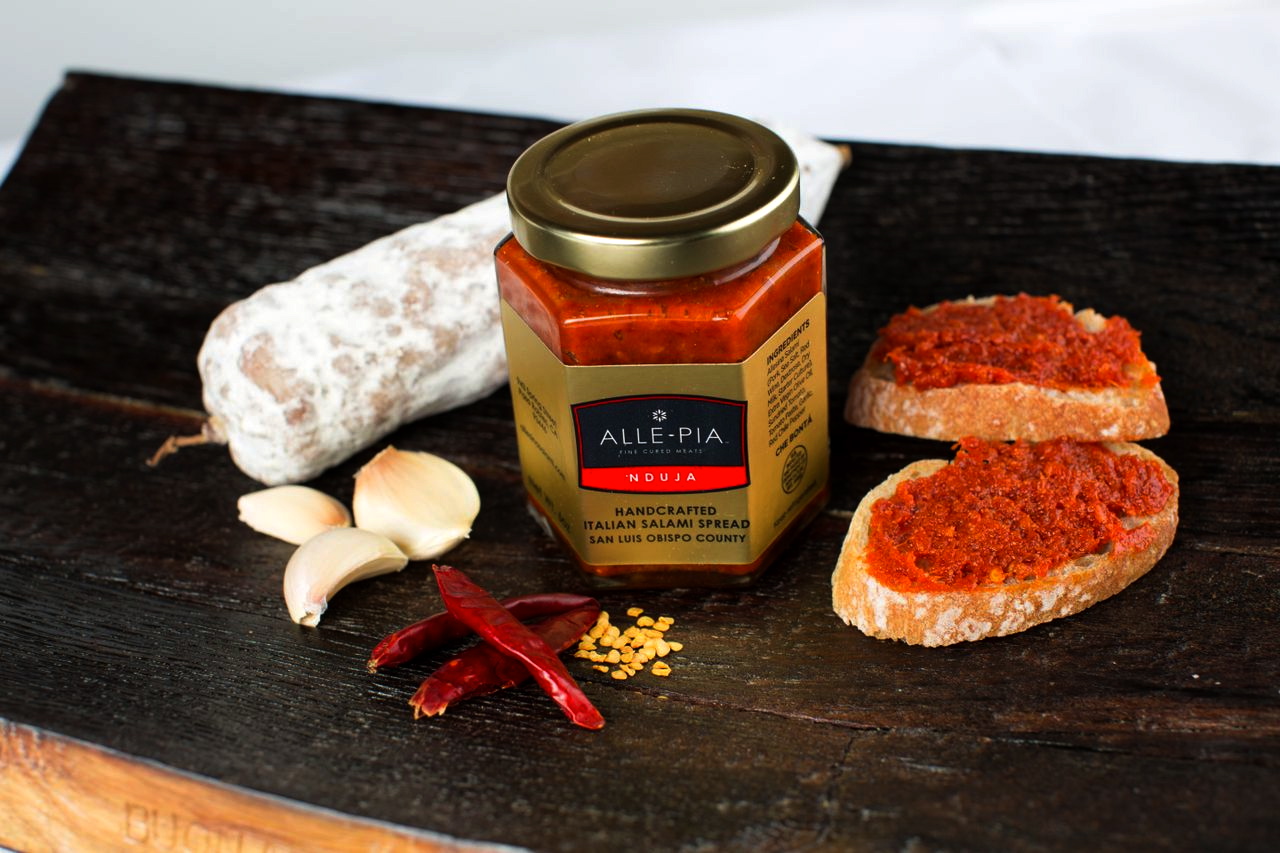 Nduja - Handcrafted Italian Salami Spread
Salami in a jar! Alle-Pia salami mixed with sundried tomatoes, extra virgin olive oil, red chile peppers and garlic in an easy to use spread. 6 ounce jar.
Makes an excellent topping for crackers as an appetizer or light lunch. Add to sauces, soups, or spread as pizza sauce for a boost of authentic Italian flavor. Pronounce it by saying: 'n-DOO-ya. Keep refrigerated.
Ingredients: Alle-Pia Salami (Pork, Sea Salt, Red Wine, Dextrose, Dry Milk, Starter Culture), Extra Virgin Olive Oil, Sun Dried Tomato, Tomato Paste, Garlic, Red Chile Pepper.